The Fisher Family in Syleham
The following was taken from a letter dated 2 April 1997 to L.M. Stockman from Mr. Andrew Gray who was researching Syleham history as part of a university degree course.
According to the material at present available to me it appears that there was one or more family or families of this name who certainly owned property in Syleham during the 16th/17th Centuries. There is no evidence of any Fishers of substance residing in Syleham before the mid 16th Cent.

The earliest reference I have found to the name in this locality is in the Will of a John Cowper dated 4th April 1549 (Suffolk Record Office 1C/AA1/R6/121 or 1C/AA1/W14/109). He appears to have been a Dairy/Stock Farmer or Grazier. He left 12 Shillings (60 pence modern) "to any of the children of Richard Fysher..." (Will Line 25). Later in Line 105 a Margaret Fisher is left one cow. No indication is given as to where these individuals lived which may have been Syleham but could equally be in one of the surrounding villages. My guess is Stradbroke, which you may know is some three miles due east of Syleham. I base this on what follows.

Following the Dissolution of the Monasteries by Henry VIII the manor of Syleham Monks Hall, which had been the property of the Cluniac Monastery at Thetford, fell into the hands of the Howard Dukes of Norfolk. They gave/sold it to the Tylney or Tilney family of Shelley near Ipswich. In 1564 Emery Tylney seems to have decided to extinguish the manor by issuing 1000 year leases on its lands. Among those who availed themselves of the offer was "wyllm ffyssher" (sic) of Stradbroke (Indenture of Land transfer Line 2). However, it seems that William's father also owned land and may have lived in Syleham Monks Hall, lines 7-9 of the same document recording "...AND oone peace of medowe in Syleham aforesayd called Smalldoole conteynynge by estymacon half a roode be yt more or lesse wt sayd premyses late were yn ye tenure of oone Robert Ffyssher father of ye sayd wyllm ffyssher deceased...." There are other lands recorded. This document is in a packet of miscellaneous papers forming part of the Iveagh Collection held at the Suffolk Record Office at Ipswich, Ref No. HB 109/1268/8.

Later there is a will of an Anthony Fisher dated 1640: Suffolk Records Office Ref. 1C/AA6/A6/18/3. He did live in Syleham: although I have not seen this will the details in the master list of wills proved at Ipswich is in my long experience completely accurate.

Finally, in the very same packet mentioned above (HB 109/1268/8) is a further Indenture of Sale dated 1684 recording the sale of a "...messuage and tenement in Sileham" (sic) by "Amos Ffyssher Grocer of Debenhem Suffolk" to a "Thomas Arrowsmith of North Weald in the County of Essex." This property was at the time sub let to a "Susan Buckenham Widow" at the time.

I hope this is of use to you. Good luck with your research.
More information regarding the

Fisher

family in Suffolk will be made available as it is gathered from Parish Records.
---
[Meet the Family!] [Mentioned in Passing]
---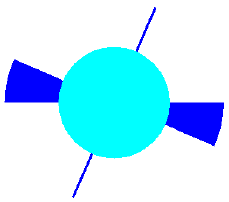 Copyright © 1995-2003 by David Harper and Lynne Marie Stockman
All Rights Reserved
Designed and maintained by Obliquity
Last modified on 1 January 2003
http://www.obliquity.com/family/notes/fisher1.html