Meet the Family!
Meet the families of

David Harper

and

Lynne Marie Stockman

. This is the place to find detailed genealogical records of our ancestors and relatives as well as a wealth of other information to assist you in your own family history research.

What's new in Meet the Family! today?
Harper/Stockman Genealogy Online
Introducing the direct and collateral lines of the Harper and Stockman families.
Official Records and Inscriptions
A selection of gravestone inscriptions, census and parish records transcriptions, obituaries, wills and other records mentioning members of the extended families.
Miscellaneous Information
The assorted bits and pieces, including an explanation of all that "first cousin twice removed" business, locations of small English villages, the British monarchy, and tips for researching your family history on the Internet.
Contact Information
Genealogy: the more you do, the more there is to do. Can you help us out by filling in some of the blanks? If you think that you might be related to one of our families, please contact us. We would very much like to hear from our long-lost cousins via the Internet!

These pages are being expanded and updated frequently. Be sure to visit again.
Security and Privacy Concerns
The names and details of living persons are not listed in these data files. Anyone born within the past 100 years is presumed to be alive unless it is known otherwise. Please contact us immediately if you discover that we have inadvertently listed someone who is still living so that we may remove their details as soon as possible.
Copyright
Information pertaining to events such as births, baptisms, marriages, deaths, and burials that is freely available from official sources such as national or state record offices or registrars is in the public domain. We do not claim copyright on these facts and figures. However, we do claim the copyright over our presentation of this public-domain material at this web site. This means that you are free to use the public-domain information contained on these pages to assist you in your own genealogy research but you may not copy the pages themselves. Please do not submit original information found on these pages to any genealogical databases without our express consent. If you have any questions or concerns regarding these issues, please contact us so that we can discuss them.
Note of Thanks
The information presented in these pages is the work of many individuals. Our thanks go to everyone who has contributed to this project!
Disclaimer
Please note that much of the family history information is second-hand (or worse) and the accuracy cannot be guaranteed. Use it at your own risk!
---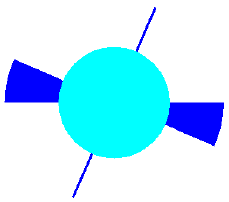 Copyright © 1995-2003 by David Harper and Lynne Marie Stockman
All Rights Reserved
Designed and maintained by Obliquity
Last modified on 1 January 2003
http://www.obliquity.com/family/