Common Surnames Contact Page
The following pages list people who are working on some of the same surnames that we are. If you are working on these names too, please feel free to contact the appropriate person. If the surname that you are researching is on our list and you would like to have your name or genealogy web site added here, contact us with the (in-common) name(s) that you are researching. You don't necessarily have to be related to us!
Privacy and Security Concerns
Due to the proliferation of robots and/or spiders that scurry around the Internet looking for email links in HTML documents, noting the email addresses, and compiling them into huge mailing lists that are then sold for profit, all email addresses on these pages have been replaced with links to an email form. This is in order to protect all of us (at least a little) from getting on mailing lists and being bombarded with unwanted, unwelcome and sometimes unpleasant junk. If it makes you feel any better, a nasty surprise awaits any email-indexing robots that visit these page.
Index
Be sure to consider all alternate spellings.
Allen, Barker, Bateson, Blanchard, Blower, Brackett, Brigham, Bunn, Burdick, Butman, Chubb, Coe, Colliver, Cook, Crick, Crosby
Eason/Easton, Engle, Fisher, Fiske, Freeman, Grimwood, Hagadone/Hagadorn, Hall, Harkness, Harling, Harper, Harrington, Hess, Hunting
Ingle (see Engle), Jones, Keetley, King, Kingsbury, Lambert, Leeks, Lewis
Macrae/McCray, Miller/Mueller/Muller/Müller, Millington, Murdin, Neubauer, Onsrud, Phillips
Rawlins, Richardson, Robinson, Rokus, Russell, Shepherd, Smith, Sotheron, Stellpflug, Stockman/Stuckman
Watson, Weise, Welham, Whitney
---
[Meet the Family!] [Genealogy on the Internet] [Internet Resources]
---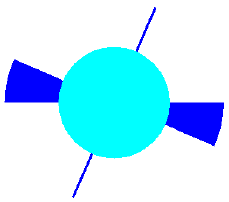 Copyright © 1995-2004 by David Harper and Lynne Marie Stockman
All Rights Reserved
Designed and maintained by Obliquity
Last modified on 1 March 2004
http://www.obliquity.com/family/internet/contact.html