St. Peter's Church, Heversham, Cumbria
The following text was copied from a plaque inside the church:
Heversham, the oldest recorded church in the former county of Westmorland, and one of the three oldest foundations in Cumbria, dates back to at least the 7th century. Our only link with those distant times is the remains of an Anglian cross shaft.

In its early years, Heversham was the site of a monastery which was served by a succession of missionary abbots, the most notable being Tilred, who left to become Bishop of Lindisfarne in the early 10th century.

In 1980 we celebrated 800 years of being a parish church.
---
[Meet the Family!] [Mentioned in Passing]
---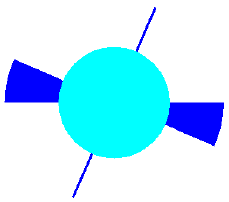 Copyright © 1995-2003 by David Harper and Lynne Marie Stockman
All Rights Reserved
Designed and maintained by Obliquity
Last modified on 1 January 2003
http://www.obliquity.com/family/notes/heversham.html