Chaplin/Hudson
---
FATHER
Daniel CHAPLIN
c : 2 June 1805 in Great Finborough, Suffolk, England

MOTHER
Hannah HUDSON
b : 26 October 1809 in Rushmere St. Andrew, Suffolk, England
c : 12 November 1809 1809 in Rushmere St. Andrew, Suffolk, England
i : 13 December 1878 in Great Finborough, Suffolk, England

MARRIAGE
1 January 1834 in Rushmere St. Andrew, Suffolk, England
---
CHILDREN
Mary Anne CHAPLIN
c : 16 May 1835 in Great Finborough, Suffolk, England


Maria CHAPLIN
c : 4 September 1836 in Great Finborough, Suffolk, England


Charles CHAPLIN
b : about April 1840
c : 7 October 1843 in Great Finborough, Suffolk, England
i : 7 August 1844 in Great Finborough, Suffolk, England


Kate CHAPLIN
c : 7 October 1843 in Great Finborough, Suffolk, England


Charles CHAPLIN
c : 14 June 1846 in Great Finborough, Suffolk, England


Henry CHAPLIN
c : 11 March 1849 in Great Finborough, Suffolk, England
i : 5 August 1874 in Great Finborough, Suffolk, England
---
NOTES
Hannah Hudson was the daughter of Nathaniel Hudson and Rachel Hare.

In the marriage records of the parish of Rushmere St. Andrew, both Daniel Chaplin and Hannah Hudson were single. The groom was from Great Finborough and the bride was from Rushmere St. Andrew. Banns were read and George Chaplin was a witness to the marriage.

Mary Anne Chaplin's mother is listed as Mary, not Hannah.
---
SOURCES
---
[Meet the Family!] [Surname List] [Family Group Records]
---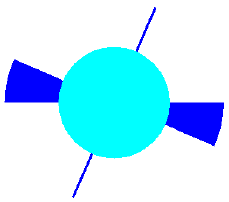 Copyright © 1995-2003 by David Harper and Lynne Marie Stockman
All Rights Reserved
Designed and maintained by Obliquity
Last modified on 1 January 2003
http://www.obliquity.com/family/records/chahud01.html