Fisher/Thaxter
---
FATHER
Cornelius FISHER
c : 19 August 1599 in Syleham, Suffolk, England
d : 1641 in England

MOTHER
Elizabeth THAXTER
b : in England

MARRIAGE
22 September 1630 in St. Michael at Thorn, Norwich, Norfolk, England
---
NOTES
See The Fisher Fallacies for a possible explanation of why your information on this family differs from ours.

From Alumni Cantabrigiensis:
Fisher, Cornelius. Matric. sizar from Emmanuel, Easter, 1616; B.A. 1620; M.A. 1625. Probably will (P.C.C.) 1641; of East Bergholt, Suffolk, clerk
In the spring of 1616, Cornelius Fisher joined the University of Cambridge and took an oath of loyalty to his alma mater, Emmanuel College (founded 1584). He must have been a student of few means since an undergraduate admitted under the designation "sizar" would have received an allowance from his college to enable him to study. A sizar would have carried out certain duties now performed by college servants. Cornelius received his B.A. degree in 1620, probably in January (1620/1?) when most Cambridge B.A. degrees were taken, and his M.A. degree in 1625. He died in 1641 after having worked in East Bergholt, Suffolk, as a clerk (clergyman).

It should be pointed out that Cornelius's M.A. degree was not a higher degree in the modern sense. Even today, all bachelors degree graduates of Oxford and Cambridge universities automatically receive an M.A. after several years, providing that they are of good character. No further study or examinations are involved.

The following line appears in the 1630 archdeacon's transcripts of St. Michael at Thorn in Norwich, Norfolk, England:
Cornelius ffisher & Elizabeth Thaxte were married the 22 of September
The right side of the transcript is missing, cutting off the last letter in Elizabeth's surname. The original registers of baptisms, marriages, and burials for St. Michael at Thorn in Norwich were destroyed along with the church during the Second World War.
---
IMAGES
---
SOURCES
St. Michael at Thorn (Norwich) archdeacon's transcripts

NRO MF/RO 159/3

William Richard Cutter, 1908.

Genealogical and Personal Memoirs

, Lewis Historical Publishing Company, New York
John Venn & J.A. Venn, 1922.

Alumni Cantabrigiensis: Part I. From the Earliest Times to 1751, Volume II: Dabbs-Juxton

, Cambridge University Press (copy number 43 out of 500)
---
[Meet the Family!] [Surname List] [Family Group Records]
---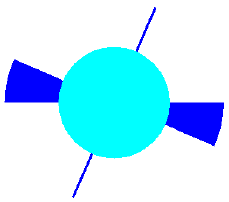 Copyright © 1995-2003 by David Harper and Lynne Marie Stockman
All Rights Reserved
Designed and maintained by Obliquity
Last modified on 1 January 2003
http://www.obliquity.com/family/records/fistha01.html