Meet the Family!
The Fisher Fallacies
Just because something is in print or on the web or on a CD doesn't make it true.
The genealogy of Anthony Fisher and his descendants is a good case study of the way in which information can be misinterpreted, incorrectly copied and even creatively embellished to produce a plethora of contradictory, inaccurate and confusing versions of the same basic facts.
Anthony Fisher was one of the earliest settlers in North America, and as a result, many Americans can trace their family tree back to him. The rapid growth in the use of personal computers and the web as tools for genealogical research has enabled many hundreds of Fisher descendants to trace their lineage back to Anthony Fisher.
Unfortunately, many of the most commonly-used sources of genealogical data contain information that is inconsistent, ambiguous or just plain wrong. Some common errors include
Misunderstanding the geography of England, so that towns and villages are placed in counties hundreds of miles from their true locations, and county names are confused with the names of towns.
Attempting to "correct" dates taken from original records prior to September 1752, in an effort to force them to fit the modern calendar. This often leads to several versions of the baptismal record for the same individual, with dates that differ by 11 days or 22 days or a single year or a year plus 11 days.
Confusion between two people of the same name living in the same (or a neighbouring) village. These are often cousins who were named after a shared grandparent, or given a name that was popular within that family.
Confusion caused by different spellings of the same name, which was very common even as late as the early 19th century.
Assuming that a connection exists between two people, when there is no documentary evidence to support it. This sometimes happens when a researcher wishes to establish a link to a notable person.
At Obliquity, we are fortunate to have direct access to the English county record offices which house the primary sources of genealogical information for that period: the parish records of births, marriages and deaths.
Our information on the Fisher family is taken from these primary sources and is as accurate as we can make it, taking into account the difficulties of translating the fading and often illegible handwriting in centuries-old parish record books.
Of course, it would be unwise for us to claim that we're infallible! If you believe that we have made a mistake here (or have missed out some other glaring errors), then please let us know. We look forward to hearing from you.
The Players
Anthony Fisher I
Baptised 1 February 1558/59 in Stradbroke, Suffolk
Buried 11 April 1640 in Syleham, Suffolk
Married 16 October 1586 in Fressingfield, Suffolk, to Mary Fiske
The People
Agnes Fisher

She is often omitted from the Fisher genealogy but she does appear in the baptismal and burial records of Stradbroke as a sister of Anthony Fisher I.

Alice versus Mary Bockenham/Buckenham/Buckingham

What was the name of Anthony Fisher II's wife? Mary is usually quoted. However, her name appears as Alice in the baptismal records of her youngest two children, Nathaniel and Cornelius, and in the Dedham burial records (spelled "Ellice"). Perhaps the surname of Buckenham (in various spellings) has been confused with the married name of her sister-in-law, Martha Buckenham nee Fisher.

Which Anthony Fisher?

Occasionally there is confusion over whose children are whose. The families of Anthony Fisher I and his son Anthony Fisher II are sometimes lumped together in one large family.

Hester Fisher

She is often omitted from the Fisher genealogy but she does appear in the burial records of Syleham as a daughter of Anthony Fisher I.

The "twins" Joshua and Mary Fisher

This error can be traced back to the book The Fisher Genealogy: Record of the Descendants of Joshua, Anthony and Cornelius Fisher, of Dedham, Mass., 1636-1640 by Philip A. Fisher. In his book, Fisher claims that the 1585 Syleham parish records contain the entry

Joshua Fysher et Maria Fysher, Gemini, baptisadi fuer 24th die Februarii ano super dicto

This is incorrect. That particular entry actually reads

Joh[n]es Foster et Gracia Foster gemelli baptizati fuere 24te die februarij an(n)o p(re)dicto [1585]

which obviously has nothing to do with the Fisher family. Joshua Fisher and his sister Mary were baptised two years apart in two different parishes.

Leah Fisher

She is often omitted from the Fisher genealogy but she does appear in the baptismal records of Syleham as a daughter of Anthony Fisher II.

Lord of the Manor of Syleham

Some sources give one of the Anthony Fishers as "Lord of the Manor of Syleham." There were, in fact, three manors associated with Syleham. The Manor of Syleham Comitis has existed since Saxon times and the Manor of Esham dates back to at least 1285. The third manor, which no longer exists, was variously called the Manor of Syleham, Monk's Hall, Tylney's Hall, or Syleham Hall. Monk's Hall is now a private home and we were very privileged to be invited inside by the owners when we visited Syleham in early 1997. There is absolutely no evidence, however, that Anthony Fisher or any other member of the Fisher family was lord of any of these manors. Is this an example of delusions of grandeur by an ever-hopeful descendent?

Various spellings

Bridges versus Brigges versus Briggs.
Bockenham versus Buckenham versus Buckingham.
Marie versus Mary.
The Places
Custrichhall, Weeley, Essex

This location (in various spellings) often appears as the birth or baptismal place of various members of the Fisher clan, all because Amos Fisher lived here after his marriage in 1633.

East Bergholt, Suffolk

The same problem arises with East Bergholt. Cornelius Fisher, the brother of the aforesaid Amos, worked as a clerk (clergyman) here until his death in 1641.

Syleham, Weymouth, Suffolk




Syleham, Suffolk, Kent




Weymouth, Suffolk

These particular combinations of place names are often found in various sources on the web and elsewhere. Here is a small lesson in English geography:

Syleham is a village in Suffolk.
Suffolk is a county in the east of England.
Weymouth is a town in Dorset.
Dorset is a county in the southwest of England.
Kent is a county in the southeast of England.

The proper combination is Syleham, Suffolk, England. Perhaps Weymouth has been confused with the East Anglian port town of Yarmouth (now called Great Yarmouth) from which it is thought that Anthony Fisher II departed England. Where Kent comes in is anybody's guess. Perhaps another unrelated Fisher family originated in Kent.

Pre-1637 events in Massachusetts

The Anthony Fisher II family did not arrive in America until 1637 so none of the children (John, Daniel, Lydia, Leah, Anthony, Nathaniel, Cornelius) could have been born there.

Various spellings

Custrichhall versus Custrich Hall versus Custridge Hall.
Weeley versus Wesley.
Our Sources
Primary
Heigham by Norwich parish records NRO MF/PR 4
St. Michael at Thorn (Norwich) archdeacon's transcripts NRO MF/RO 159/3
Thorpe Abbotts parish records NRO PD 277/1-2
Probated wills in Norfolk NRO MF 68 - Andrewes (152)
Probated wills in Norfolk NRO MF 410 - Spendlove (277)
Secondary
William Richard Cutter, Genealogical and Personal Memoirs, Lewis Historical Publishing Company, New York, 1908
John Venn, J.A. Venn, Alumni Cantabrigiensis: Part I. From the Earliest Times to 1751, Volume II: Dabbs-Juxton, Cambridge University Press, 1922
Charles Henry Pope, The Pioneers of Massachusetts, Charles Henry Pope, Boston, Massachusetts, 1900
Robert Brand Hanson, Vital Records of Dedham, Massachusetts 1635-1845, Picton Press, Camden, Maine, 1997
Robert Brand Hanson, Vital Records of Needham, Massachusetts 1711-1845, Picton Press, Camden, Maine, 1997
W.A. Copinger, The Manors of Suffolk, The Hundreds of Hoxne, Lockford, and Loes, Volume 4, Taylor, Garnett, Evans, & Co., Ltd., Manchester, 1909
Philip A. Fisher, The Fisher Genealogy: Record of the Descendants of Joshua, Anthony and Cornelius Fisher, of Dedham, Mass., 1636-1640, Massachusetts Publishing Company, Everett, Massachusetts, 1898
---
[Meet the Family!] [Mentioned in Passing] [Rogues' Gallery - Syleham]
---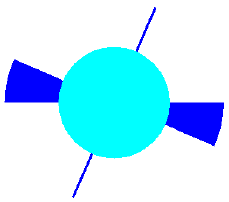 Copyright © 1995-2011 by David Harper and Lynne Marie Stockman
All Rights Reserved
Designed and maintained by Obliquity
Last modified on 1 January 2011
http://www.obliquity.com/family/notes/fisher3.html